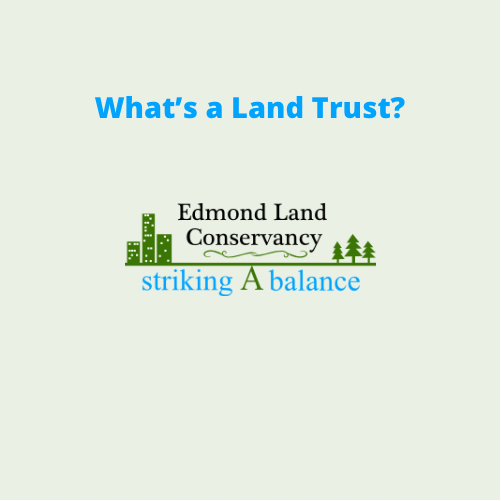 What is a Land Trust?
A land trust is a charitable organization created to acquire land or conservation easements in order to achieve one or more conservation purposes, including protection of natural habitat, water quality, or scenic views, thereby ensuring that conserved land remains available for farming, forestry, or outdoor recreational use.
Land trusts work cooperatively with landowners to complete real estate transactions, sometimes purchasing property interests and sometimes accepting donations of those interests.
Once an interest in land is acquired the land trust will work to ensure that the interest is properly conserved and that conservation benefits are perpetually maintained.
The Edmond Land Conservancy, Inc. is an Oklahoma not for profit corporation formed in 2003. It is treated as a tax exempt charitable organization under section 501(c)(3) of the Internal Revenue Code. It is governed by a board of directors comprised of individuals drawn from the communities the land trust serves.